Workplace Mental Health and Resilience eLearning training courses for every business.

Evidence based and easy to implement

Developed by psychologists and a neuroscientist

Highly interactive and engaging for leaders and employees
Mental Health eLearning Courses
High quality and engaging mental health awareness eLearning courses and digital eToolkits for your leaders, front-line managers and workforce.
Resilience eLearning Courses
Impactful eLearning courses and digital eToolkits to proactively build the resilience of both your leaders and employees.
Dedicated to improving employee wellbeing.
We are the world´s first company dedicated to digital solutions for workplace mental health training. The Mental Health Project is revolutionising the way that corporate mental health courses are delivered. Based in Perth, we provide Australian and global organisations with a proactive and preventative approach to mental health through evidence based, high impact, innovative, and engaging mental health and resilience eLearning courses and support resources.
What makes our mental health courses different?
We cover the tricky stuff
To help your leaders proficiently manage mental health situations and psychosocial hazard risks in your business, our course content extends to include performance management, relevant areas of law, legal obligations and responsibilities, and we explore a number of "what if" scenarios (for when conversations don't quite go as planned).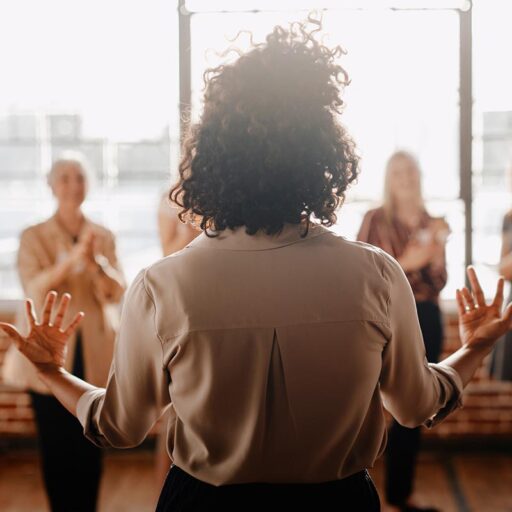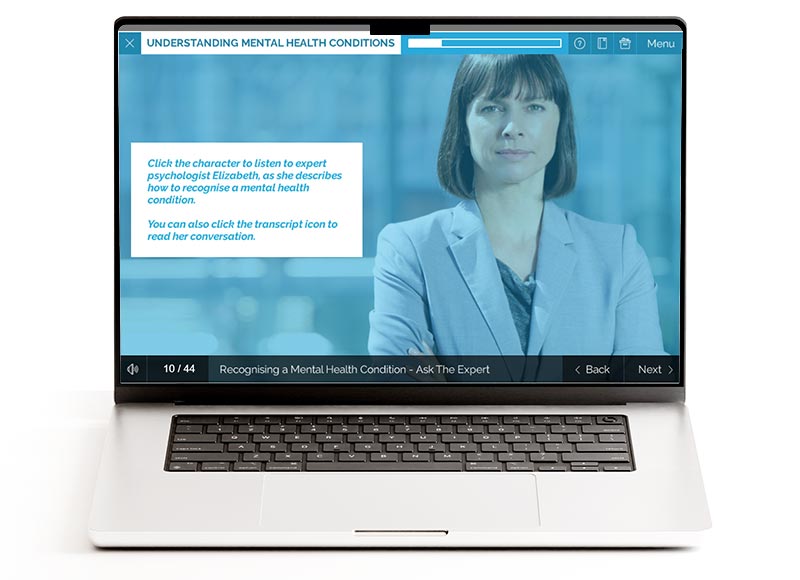 Partly or fully customised course design

Add your logo, images, branding and content. Include links to existing processes and initiatives such as your EAP service, or translate to suit your local country or cultural requirements.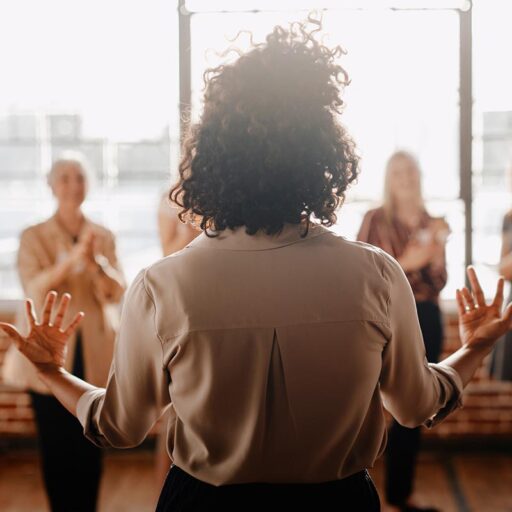 Engaging tools to keep the conversation going

All mental health and resilience eLearning courses include a digital eToolkit containing tip sheets, fact sheets, videos, posters and team meeting activities to help embed the learnings into your business and keep the conversations going long after the courses are completed.
Every company is different, so let's have a conversation about how we can help you improve mental health awareness and resilience in your workplace.
Make a Difference
Join organisations in Australia and around the world creating mentally healthier and happier places to work.
2.8M
Minutes of learning completed
Our Courses Are Used By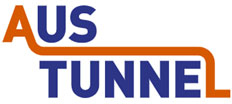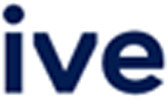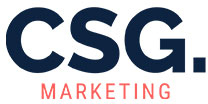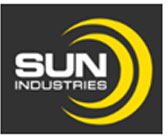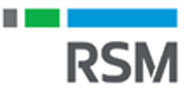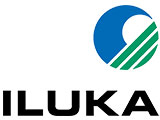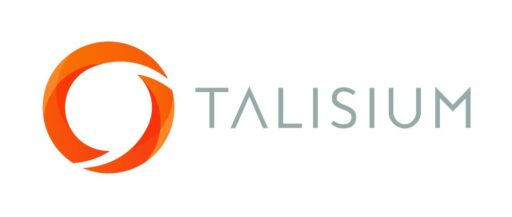 What our clients say
We have been incredibly fortunate that we could engage the expertise of Kellie Lewis and Esther Schwald from The Mental Health Project to develop the True Sport Mental Health and Wellbeing initiative containing specific resources on mental health and wellbeing for WA's sporting sector. The quality of the eLearning course and online resources that have been developed, and all being specific to a sporting context, are far beyond any expectations I had when we started the project! The depth and quality of these resources is a game changer for the industry. It sets us up to provide a level of support to the community never seen before, and will provide practical tools and resources to improve the mental health literacy of the WA sporting community.
SportWest
Matt Fulton - CEO
True Sport's Mental Health and Wellbeing resources, developed by Kellie and Esther from The Mental Health Project, have set a new standard in quality and ease of use of Mental Health information. Having worked with various organisations in the mental health space, I was impressed by the comprehensive and user-friendly materials they created. The holistic approach and sport specific content provide invaluable support for our surfing community. Kellie and Esther's dedication and expertise shine through, making these resources truly exceptional.
Surfing WA
Katja Verreydt - Community and Membership Manager
Esther and the team at The Mental Project were very professional to deal with. You could tell from the moment we engaged with Esther that she was very passionate about the design and details of their content in the Mental Health Awareness courses, and the team easy to deal with to have customisations made to suit the language and tone of our organisation. The Mental Health Project's learning offerings are obviously very well thought through from a user experience and align perfectly with the Mental Heath First Aid accreditation. We have been very pleased with our engagements with The Mental Health Project to address our capability and awareness building around mental health across the organisation.
City of Logan
Organisational Development Coordinator
I was thoroughly impressed with The Mental Health Project's mental health awareness eLearning leader's course. It was not only user-friendly but also incredibly interactive, making it a time-efficient and practical training resource. If you're in search of a top-tier, engaging, and cost-effective solution for training your leaders and staff in mental health and wellbeing, I wholeheartedly endorse The Mental Health Project's collection of workplace mental health and resilience eLearning training courses and digital eToolkits.
Sun Industries
Managing Director
I found the Mental Health Awareness – Leaders eLearning course very practical, relevant and interesting and I particularly liked the easy to apply framework on how to have a supportive conversation with someone who may be experiencing a mental health condition. The course was easy to navigate, very good in quality and highly engaging throughout, and has increased our knowledge, awareness and confidence to proactively manage mental health conditions in the workplace. I would recommend The Mental Health Project ´s eLearning courses to any business looking for an affordable and efficient way to train and improve the mental health and wellbeing of their staff.
Mondotalk
Managing Director
I recently completed several eLearning courses offered by the Mental Health Project, and I couldn't be more impressed. These courses are a true game-changer for businesses seeking to train their managers to expand their knowledge about mental health in the workplace and achieve real cultural change to reduce stigma and increase awareness about mental health at all levels.
The course content is not only comprehensive but also presented in a user-friendly and engaging manner. The Mental Health Project are clearly experts in their field, and their passion for mental health advocacy shines through in every module. What sets these courses apart is the practical and evidence-based approach they take, making the information not just informative but also highly applicable in real-life situations.
Ripe Investments
Sales Director
Our management team found The Mental Health Awareness – Leaders course content to be incredibly informative, yet delivered in an engaging and practical way. We have used other providers in the past, but found their offerings to be clunky, out of date and completely unengaging, whereas the training offering by The Mental Health Project kept learners interested throughout. The team at The Mental Health Project were focused on our needs, and very easy to deal with. We will definitely utilise the Mental Health Project for their cost effective eLearning offerings in the future. Highly recommended!
Austunnel
CEO
The option for listening instead of reading was great as online courses can become very boring after reading many pages but I was very engaged with this course because of the interaction. Loved it and would highly recommend!
Leaders Course Participant
Manager People and Culture
The mental healt awareness leader's eLearning course helped to improve our leader's awareness of mental health in the workplace and gave them the skills to proactively and confidently support employees facing mental health challenges at work. We developed a great partnership with The Mental Health Project and received lots of positive feedback from our course participants.
RSM Australia
People and Culture
We undertook a comprehensive search for the best mental health eLearning courses for our business and after careful evaluation, decided on the mental health awareness suite of eLearning courses from The Mental Health Project. Their eLearning courses are by far the most innovative and high quality online mental health training courses that we came across. Our staff found the course content engaging, easy to navigate and the eLearning courses have equipped our staff with the knowledge and skills to proactively manage mental health in our workplace.
Fremantle Port Authority
Manager People and Culture
The University of Wollongong started working with team at The Mental Health Project in 2019 to roll out Mental Health Awareness – Employees and Mental Health Awareness – Leaders. Since then we have had over 500 staff complete the interactive, engaging and informative e-learning courses. Staff have commented that after completing these courses they feel more confident in recognising mental health conditions and how to proactively and confidently manage them in the workplace. The team have been great to work with, customising the e-learning courses to ensure they meet the needs of staff.
University of Wollongong
WHS Advisor
Thank you to the team behind the development of the Mental Health Awareness eLearning training program. I thought the course was excellent and I really enjoyed the use of different learning styles and materials throughout the 4 Leaders modules. Our leadership team have found the content very engaging and relevant, and its improving their confidence to approach mental health situations and start the conversations. I wish all eLearning course were this engaging. We are very proud to be associated with the Mental Health Project.
Noosa City Council
People and Culture Manager
Would you like to arrange an online demonstration to see our workplace mental health eLearning courses?
Want to know more?
Fill out the form to contact one of our friendly Mental Health and Wellbeing experts.

By clicking Submit you agree to our Privacy Policy.